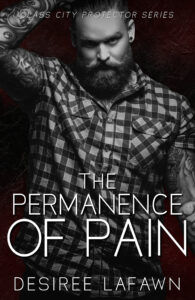 Two broken hearts don't make a whole. But united, they might stand a chance at redemption.
Working in a male dominated industry, I'm used to clawing my way to the top for an ounce of recognition. I thought that made me unbreakable, able to take on whatever the world threw at me. Then, cruel fate proved otherwise. The dagger of betrayal cut deep, wielded by the two people I cared about most. Now, I know I'm spiraling into a free fall of self-destruction, but I can't seem to pull myself out of the spin.
Meeting Beck Gallagher, I felt an unhinged darkness in him that matched my own. A master of pain, he makes his living memorializing the heartache of others. Add to that a killer beard and deep baritone voice, and my panties and willpower disappear.
Like me, he's haunted by demons from his past. Can we help each other heal from the pain? Or will we forever remain beautifully broken?